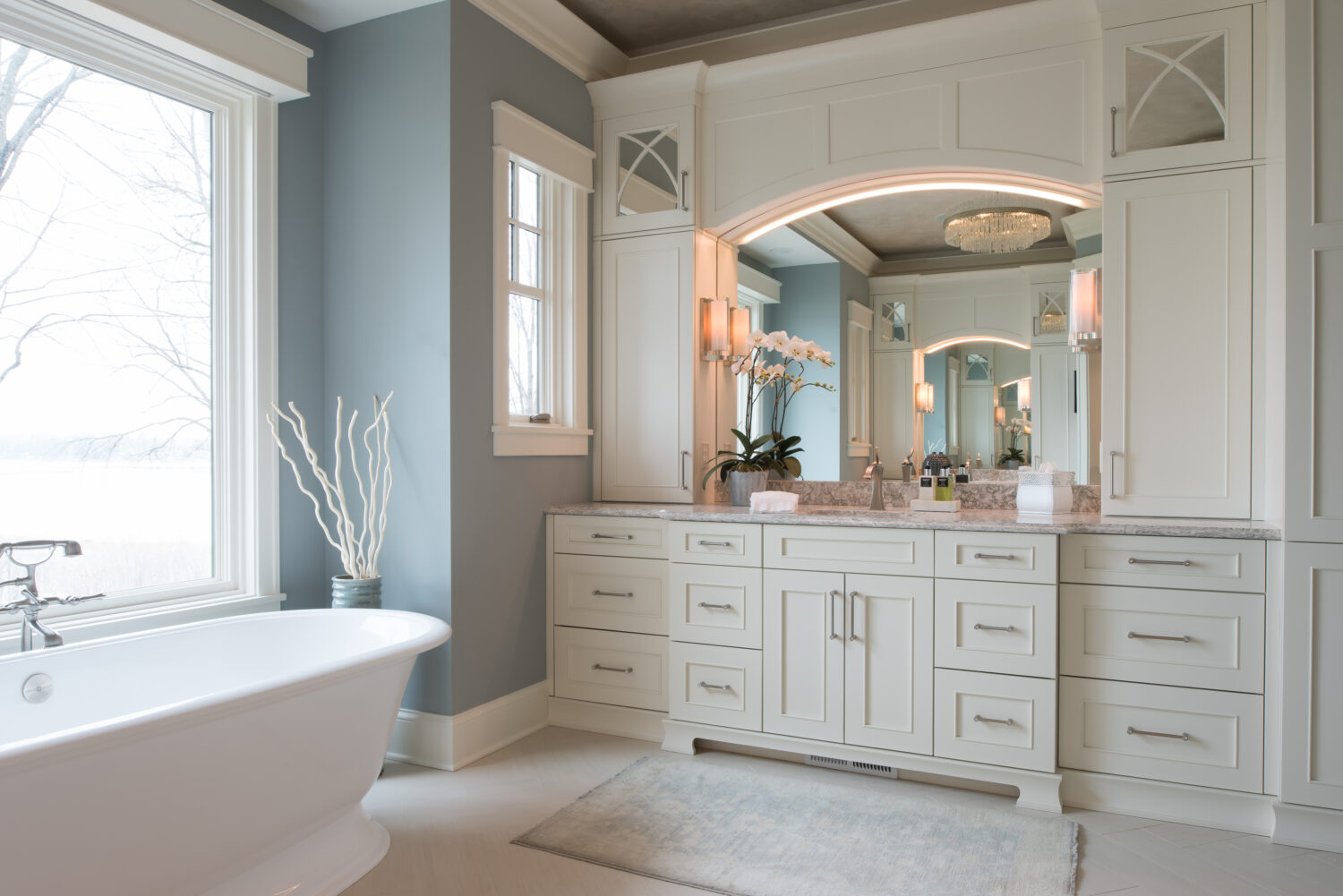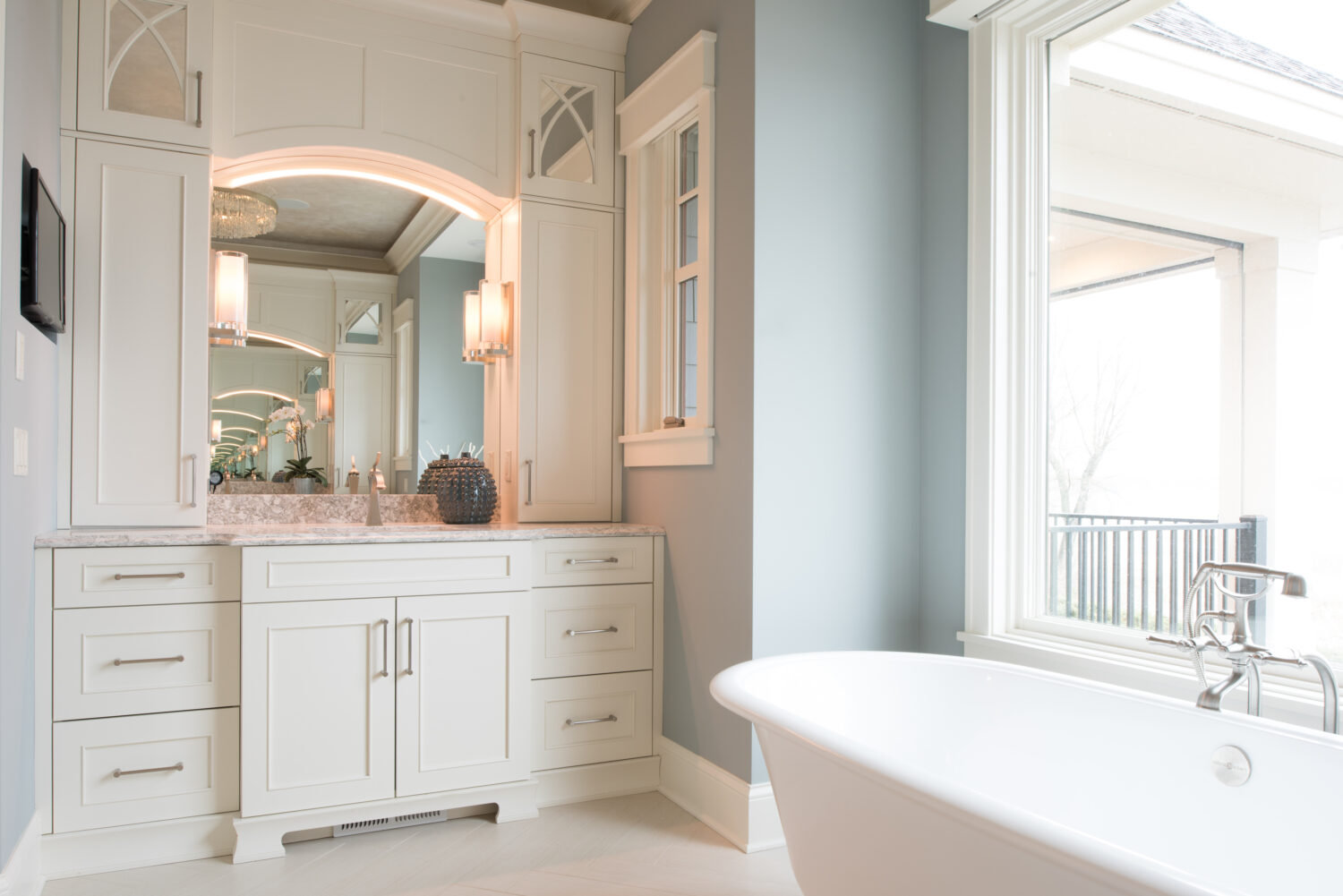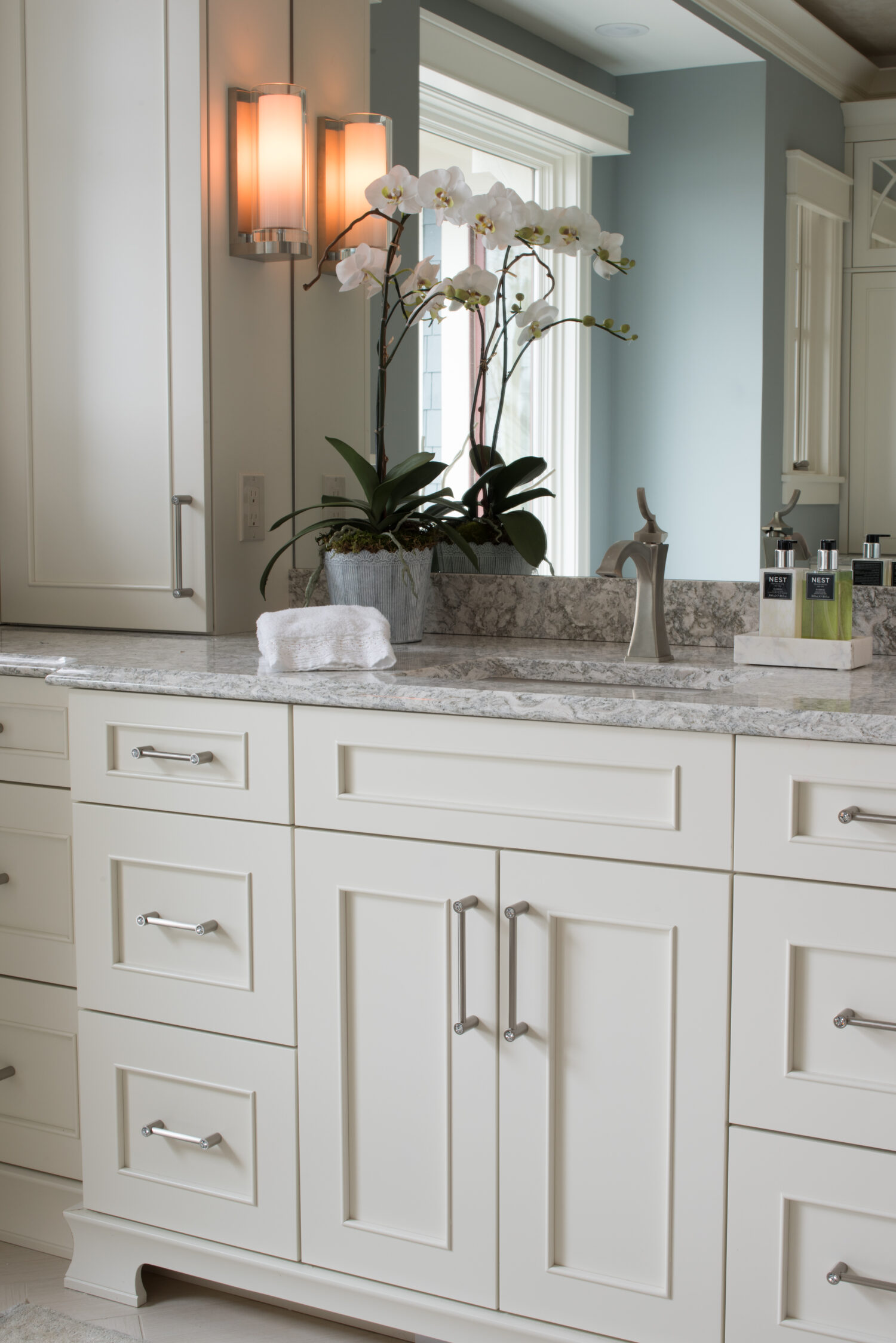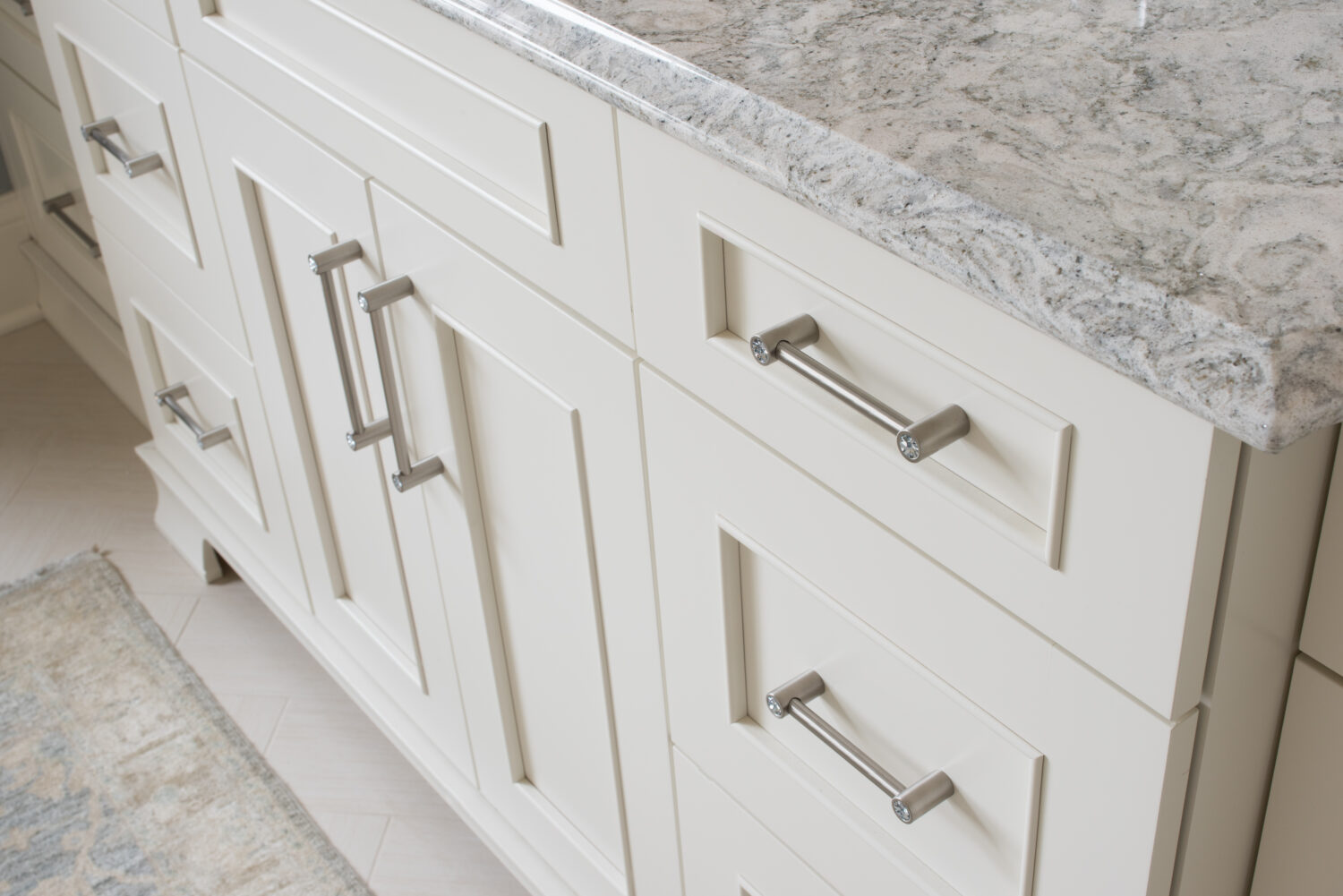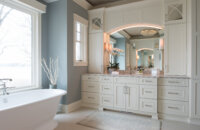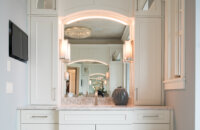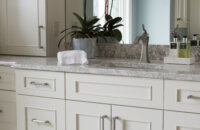 Something Old, New, Borrowed, and Blue Master Bathroom
Master bathroom design by Michels Homes, Minnesota featuring Dura Supreme Cabinetry. Photography by Landmark Photography.
In this master bathroom, delicate Mullion #13 doors by Dura Supreme with mirror reflect light and add a light and airy feeling to the space. The simple and sleek Silverton door style and crisp "White" painted finish add just the right touch of elegance to the design.