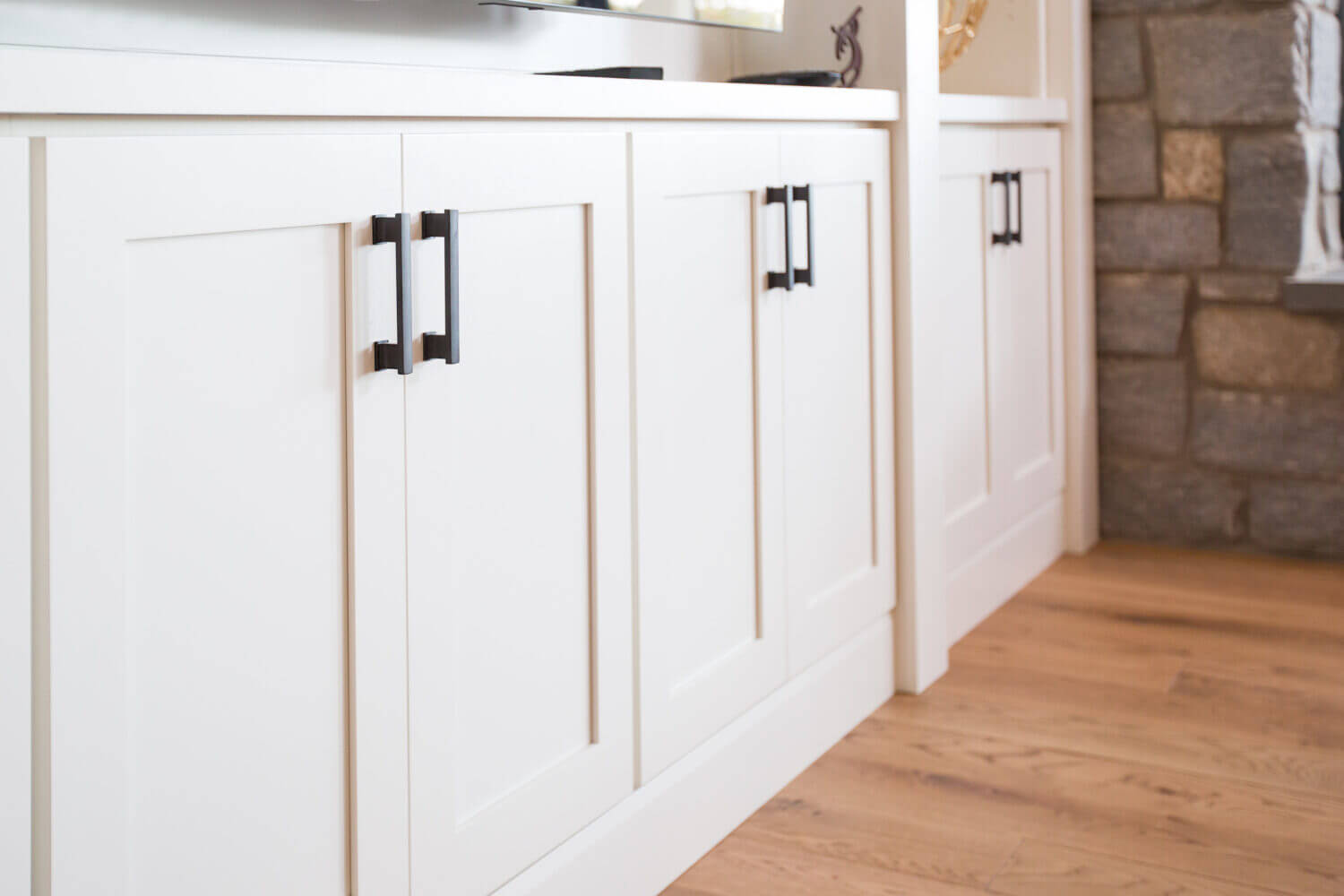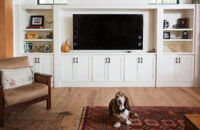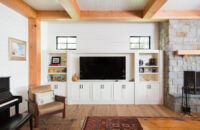 Classic White Entertainment Center for a Scranton Living Room
Dura Supreme kitchen design by Mariotti Building Products, Pennsylvania. Photography by Danielle Coons.
Design and customize the perfect entertainment center for your room with Dura Supreme entertainment center cabinetry. This graceful built-in TV stand uses Dura Supreme's Craftsman Panel door style in the "Classic White" paint color.