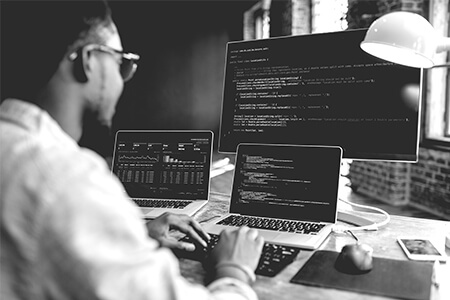 Position Overview:
Dura Supreme Cabinetry currently has a position open in our Information Technology Department. This position will provide leadership in the design, development and maintenance of quality business systems. The Developer has a strong understanding Microsoft C#, .net framework and MS-SQL programming languages, routinely thinks outside the box to solve problems quickly and is customer service oriented.  The Developer will be responsible for software development and maintenance, software debugging, software documentation, software testing and application performance tuning.
Duties and Responsibilities
Implements requirements by defining and analyzing system problems, designing and testing standards and solutions.
Defines and resolves application problems by working with marketing, engineering, systems and production groups.
Develops effective and concise documentation
Monitors system performance
Applies best practices and standard operating procedures
Communicates key project data to team members and business to facilitate cohesion among teams.
Tests new software and fixes application bugs
Collaborates with other application developers in the creation of programs
Other duties as assigned
Knowledge, Skills, And Abilities:
Preferred Knowledge, Skills, and Abilities
Exceptional analytical, critical thinking and problem solving abilities
Proficiency in custom application development using one or more major platforms including, but not limited to: Visual Studio, C#, ASP .net programming language
Software design, documentation, testing and maintenance
Proficiency in developing MS-SQL queries and procedures
Experience in design of MS-SQL databases, database tuning and maintenance
Experience using Microsoft TFS, Azure DevOps and/or GitHub
Strong curiosity about business needs
Teamwork
Proven organizational skills
Attention to detail
Able to work on projects with minimal supervision
Education and Experience Requirements
Bachelor's degree in computer science, mathematics or engineering and three (3) years related experience required. Extensive directly related experience will be considered in lieu of the degree requirement.
Experience in IT or database administration is preferred
Security certifications, Database Administrator certifications preferred
Shift Details and Location:
This is a salaried exempt position that will be located at 300 Dura Drive in Howard Lake, MN. The shift is expected to be a Standard 40 hour full-time office schedule with extra hours as needed to fulfill the position requirements.
Travel requirements 5%
Opportunity for advancement and wage potential with greater responsibility at Dura Supreme.
Benefits:
BENEFITS:
Dura Supreme has a full benefits package including:
Paid Vacation, Holidays, and Personal Time
Health, Dental, and Vision Insurance
401(K) with Company Match
Bonuses Based on Annual Performance
And more!